This week over on
Inspiration Avenue
they are asking the question "what inspires you to create?" At the moment
Carrick and Fox
's painterly light filled works are still fresh in my memory from the
brilliant show
we had at our local gallery several months back. I got the
catalog
and have been looking through it constantly, soaking in all the pretty pictures and reading all about the couples life and art practices.
Click above image to view other images from the exhibition on Flicker
Spring and the
beautiful array of flowers and plants that have come to life around the neighborhood
are also inspiring me, especially the ever growing orange nasturtium vine in the back garden, the flowers are just beautiful and so bright! Fox painted an image with nasturtiums in it, you can see it above, it's the one in the frame on the left.
I've combined both these loves to create this painting:
Talking about inspiration, I set up a linky this week for artist to share their blogs and the blogs of others in order to get inspired and admired :) Feel free to go over and
add your blog
, I'd love to know what you do.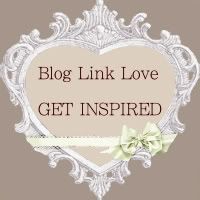 Shared with: